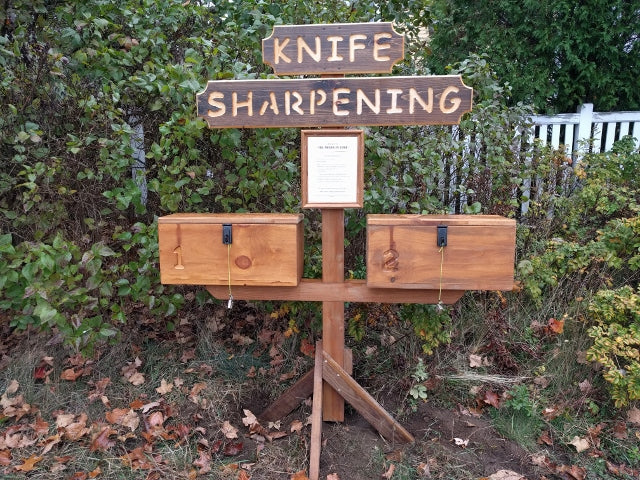 View this quick video to get familiar with the process.
1) Schedule a Drop off Time
2) Come to 285 Lee Hook Rd in Lee around that time.
3) Take the lock out of a box.
4) Put your knives in a box.
5) Use the lock to lock your knives in the box.
6) When your items are sharp we'll coordinate a pickup time and I'll provide you a code to open the box.
7) Lock payment in the box when retrieving your items.
Schedule a Drop Off